Secret Garden Books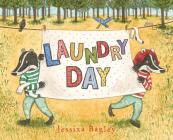 We are awfully proud to count author / illustrator Jessixa Bagley as an F.o.G. (friend of the Garden). She's so darned talented and we think her work is really special and we're thrilled to be celebrating the release of her third picture book with her!
Jessixa Bagley is a picture book author/illustrator. Her two previous picture books are
Before I Leave
and
Boats for Papa
, which earned four starred reviews. She lives in Seattle, Washington with her husband and her son where they have a laundry clothesline in their garden and when it s not raining, it gets used all the time.
This event is a donation-raiser drive for YouthCare. We will be accepting donations of warm clothing for homeless youth. Learn all about what they need
here.
Event date:
Tuesday, February 7, 2017 - 7:00pm

Kevin Henkes is the author and illustrator of fifty critically acclaimed and award-winning picture books, beginning readers, and novels. He received the Caldecott Medal for
Kitten's First Full Moon
in 2005, and
Waiting
won a Caldecott Honor and Geisel Honor in 2016.
Kevin Henkes is also the creator of a number of picture books featuring his mouse characters, including the #1 New York Times
bestsellers
Lilly's Big Day
and
Wemberly Worried
, the Caldecott Honor Book
Owen
, and the beloved
Lilly's Purple Plastic Purse
. His most recent mouse character, Penny, was introduced in
Penny and Her Song
(2012); her story continued in
Penny and Her Doll
and
Penny and Her Marble
(a Geisel Honor Book). Bruce Handy, in a New York Times Book Review piece about
A Good Day
, wrote:
"It should be said: Kevin Henkes is a genius."
Kevin Henkes received two Newbery Honors for novels—one for his newest novel for young readers,
The Year of Billy Miller
, and the other for
Olive's Ocean
. Also among his fiction for older readers are the novels
Junonia, Bird Lake Moon, The Birthday Room, and Sun & Spoon
. Kevin Henkes has been published by Greenwillow Books since the release of his first book,
All Alone
, in 1981. His fiftieth book, the picture book
Egg,
will be published in January 2017.
He lives with his family in Madison, Wisconsin. You can visit him online at
www.kevinhenkes.com
.
Friday, February 10, 2017 - 7:00pm
***

We are honored to host the launch party for our neighbor and F.o.G. (friend of the Garden) Nina Laden's latest book!
See it, along with the rest of her amazing variety of titles below.
And enjoy the fun of a new creation with it's author and us!
Wednesday, February 15, 2017 - 7:00pm